Marcel van Duijneveldt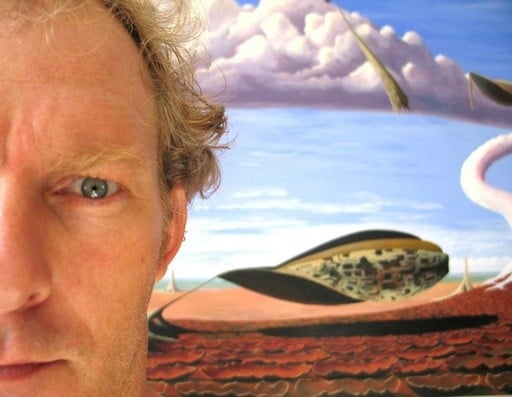 Marcel van Duijneveldt (1970)
Clouds, air and endless space; these are what strike you first when looking at canvasses by Van Duijneveldt. He translates his surroundings into a surrealistic world.
The sky and its clouds, the earth and her roots,the painter and his brush.
He plays with the perspective to try to change an endless space into infinity.
Canvas Explosion

Several canvasses glued and screwed together. On those canvasses I painted an explosion of canvasses. Exploding outward from the center. The center isn`t visible.

€ 1.450,00

Lieve Koningin

Gemaakt ter ere van het bezoek van Koningin Beatrix aan Curacao.

€ 450,00

Sorry Sold

Aeolus

Aeolus; god of the winds. On Curacao the wind blows always from the east. It is bound onto the land by Aeolus.

Sorry Sold

Quarterback

Four clouds painted on jute. Jute looks like the backside of canvas, hence `Quarterback` A group portrait of four clouds
50cm x 50cm, © 2008, Painting - Oils - on canvas.VERKOCHT

Sorry Sold

The Ladder

A mix of the Jacob`s Ladder and the fairytale Jack and the beanstalk
91cm x 60cm, © 2008, Painting - Oils - on canvas.Verkocht

Sorry Sold

The Tower

The destruction of The tower of Babel meant the confusion of tongues in a multitude of languages. Nowadays we speak one or more world languages. So I decided to build up the tower again. The trouble today though, isn`t the…

Sorry Sold

High Tide

A rubbervine seedpod found near the Hato plains, seemed to me like a ship in the desert. Lured to all that water high up in the clouds.
1m90 x 1m50, © 2006, Painting - Oils - on canvas.VERKOCHT
Winkelwagen
Geen artikelen in winkelwagen.