Winkelwagen
Geen artikelen in winkelwagen.
Marlies Schoenmakers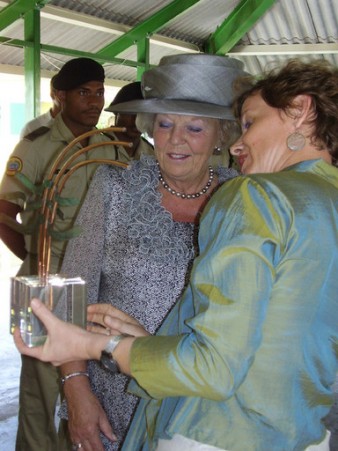 Marlies Schoenmakers (1961)
Marlies was born in the Netherlands and moved to Curaçao in 1995.
She is highly inspired by nature with its smooth, soft lines or shells and seads, of which the island is a generous provider. The flowing form, the stilled movement.
That is what Marlies Schoenmakers` work is all about.
with a small layer of engobe in one color as a support for the form.
Dreamscape 1

Stoneware on earthenware + cobalt oxide base.

Size 13 x 36 x 31 cm, ceramics, year 2008.

€ 475,00

dreamscape 2

Stoneware on a earthenware + cobalt oxide base.

Size 17 x 35 x 33 cm, ceramics, year 2008.

€ 450,00

Time

Aardewerk plus cobalt oxide

€ 375,00

Sorry Sold

Descending

Earthenware band of moedius attached to a panel painted in acrylics.

Size 59 x 25 cm, acrylic, year 2007.

PRICE ON REQUEST

Sorry Sold

Blue Jazz

Stoneware covered with a layer of sinter engobe + copper oxide.

Size 18 x 39 x 29 cm, ceramics, year 2008.

Sorry sold

Gaia

Earthenware + glass. Hommage to the goddes Gaia. the earthmother.

Size 19 x 37 x 35, ceramics, year 2006.

PRICE ON REQUEST